You may ask "What exactly is G Suite?" Well, here is a little backstory before we dig into why Event Planners use it. G Suite (formerly Google Apps for Work) is a brand of cloud computing, productivity and collaboration tools, software and products developed by Google. G Suite is comprised of Gmail, Hangouts, and Calendar for communication; Drive for storage; Docs, Sheets, Slides, Forms, and Sites for collaboration; and, depending on the plan (cheaper than all the other options) an Admin panel and Vault for managing users and the services.
Here are 6 important reasons why G suite is the best set of technology applications for Event Planning.
1. Communication
In the event planning / catering industry, communication is key. Plans can change in an instant and it's important to have technology to keep up with an industry in the fast lane. With Apps like Google Calendar, Hangouts Chat and Hangouts Meet from Google, every team member can stay in close communication with one another to get the job done quickly, efficiently, and given the circumstances, just in the nick of time.
Another wonderful feature is Google Voice, a telephone service that provides call forwarding, voicemail services, and text messaging. Google Voice provides a U.S. telephone number, chosen by the user from available numbers in selected area codes, free of charge to each user account. Google Voice allows you to have a separate business number without the need for an additional cell phone as it's controlled by an app. This is a great, cost effective way to separate work calls and messages from personal calls, helping you and your team stay organized and in control!
2. All In One
Store all of your event files, client information, diagrams, etc. in one place for your team to view, share, and collaborate on. With Google Drive, all of this is possible. Your information won't be stored in file cabinets or on individual computers any longer. They will all be in the Google Cloud and accessible from anywhere, on any device! All you have to do is log into your google account and your entire business is at your fingertips.
Depending on the hierarchy or your company, share settings for each document or folder still allow you to have complete control of who has access to what information. As an event planner, you have way more important things to worry about instead of trying to track down information for or from a client.
3. Fast
Streamline planning with clients, vendors, and colleagues, using collaborative, real-time editing in Google Docs and Sheets. Multiple team members can be inside of a document at once. Each of them can view changes in real time, make edits, assign tasks, or leave comments all at the same time.
Another great feature of using Google Docs and Sheets (or any other app in the G Suite) is that all changes are saved automatically. You can rest easy and not have that constant anxiety of asking yourself "Did I hit the save button?!", because Google has got you covered.
4. Full Customization
Every event is different in some way or another and you want technology that can cater to your every need, however specific. G Suite can do that.

An ideal feature for customization is the near endless templates you can use for Google Docs, Sheets, Forms and Slides. There are plenty to choose from and you can even create custom templates from scratch that fit your business!
Lastly- INTEGRATIONS. Integrations with G suite, using an app like Zapier, can help you connect all the dots of your business. These integrations help especially in the areas of Customer Relationship Management, Accounting purposes and streamlining contracts connecting your G Suite apps with your CRM, Contract Management platform, and Quickbooks Online.
5. Time Saving
Thanks to the innovative user interface of Google's apps, especially Gmail, being "smart" and learning your habits the more you use it, it actually saves you a LOT of time in the long run freeing you from the chains of your inbox to focus on things in your company that matter. With new features like adding your emails to your Google Tasks, email nudging, offline use, and smart reply, you and your team can actually save up to 40+ hours a year!  Time = Money so who wouldn't want a technology that helps you with both?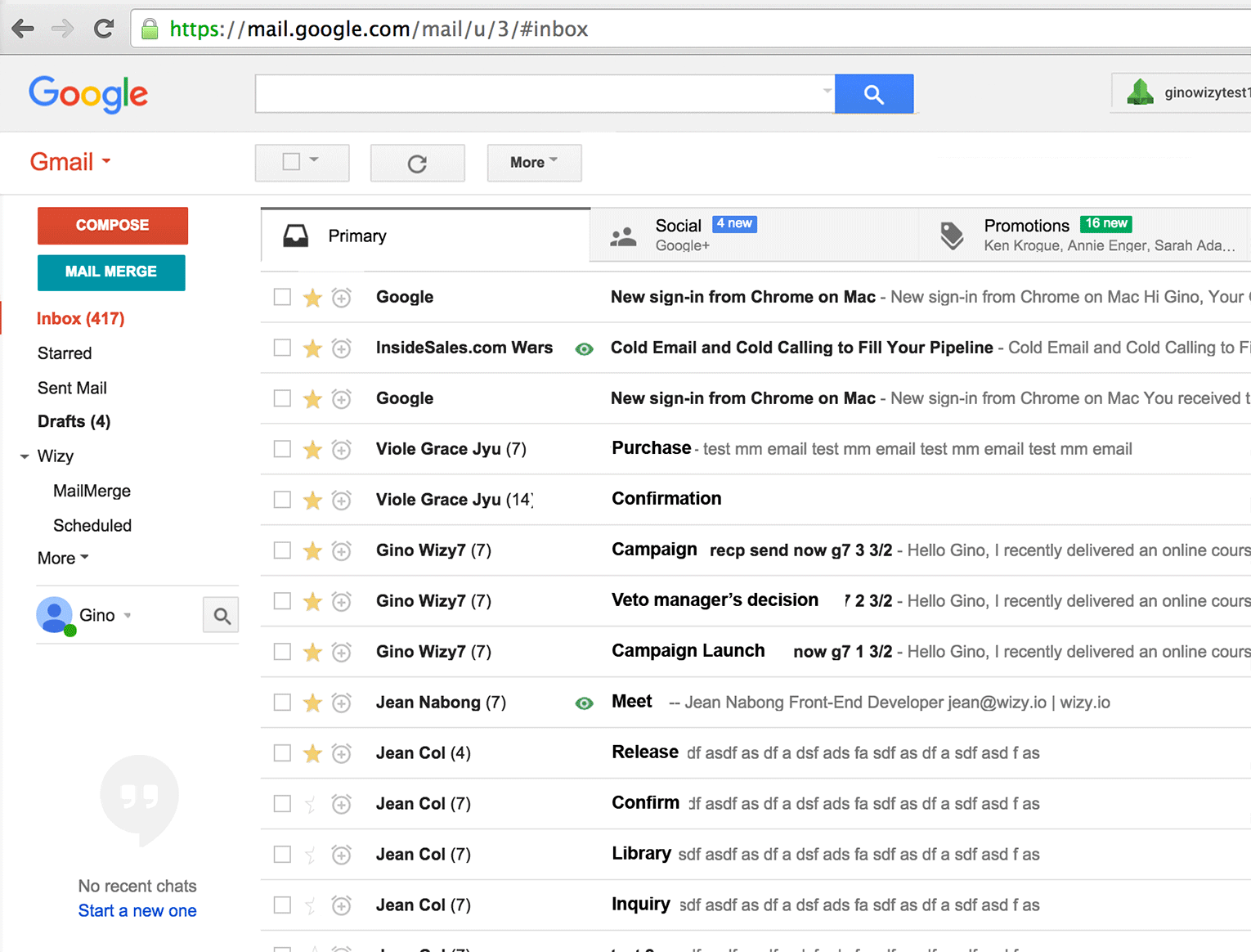 6. Top Notch CRMs
Two words. GOOGLE. FORMS. Google Forms deserves its own category because it can help you accomplish so much for internal and external use. With Forms you can create surveys, questionnaires, contact forms, RSVPs, Guest Lists, etc. Fully Customizable forms of any kind. When you put these forms on your website or send to clients, they help you gather and track information all in one spot to help you stay ahead of the game while reaching out to potential clients or sending a mass email campaign.
You can connect your forms to a Google Spreadsheet to track names, email addresses, phone numbers and answers to questions you want to know and they will all be tracked neatly there in one place to use to help grow your business and maintain customer relationships.
Ready to Switch?
Ready to learn more about how to use G Suite for your Event Planning business? contact us to schedule your free Discovery Session!